What does it take to start over as a Customer Education leader? Not necessarily for those in their first role in Customer Education like we often focus on in this podcast, but what should you be thinking about if you leave your successful Customer Education team to start or lead another? It takes a balance of leaning on your previous accomplishments and expertise with listening to your business and innovating.
"Getting Over It With Bennett Foddy", the audio clip for which we mention, is an amazing game and you should play it! You can find out how through the author's website.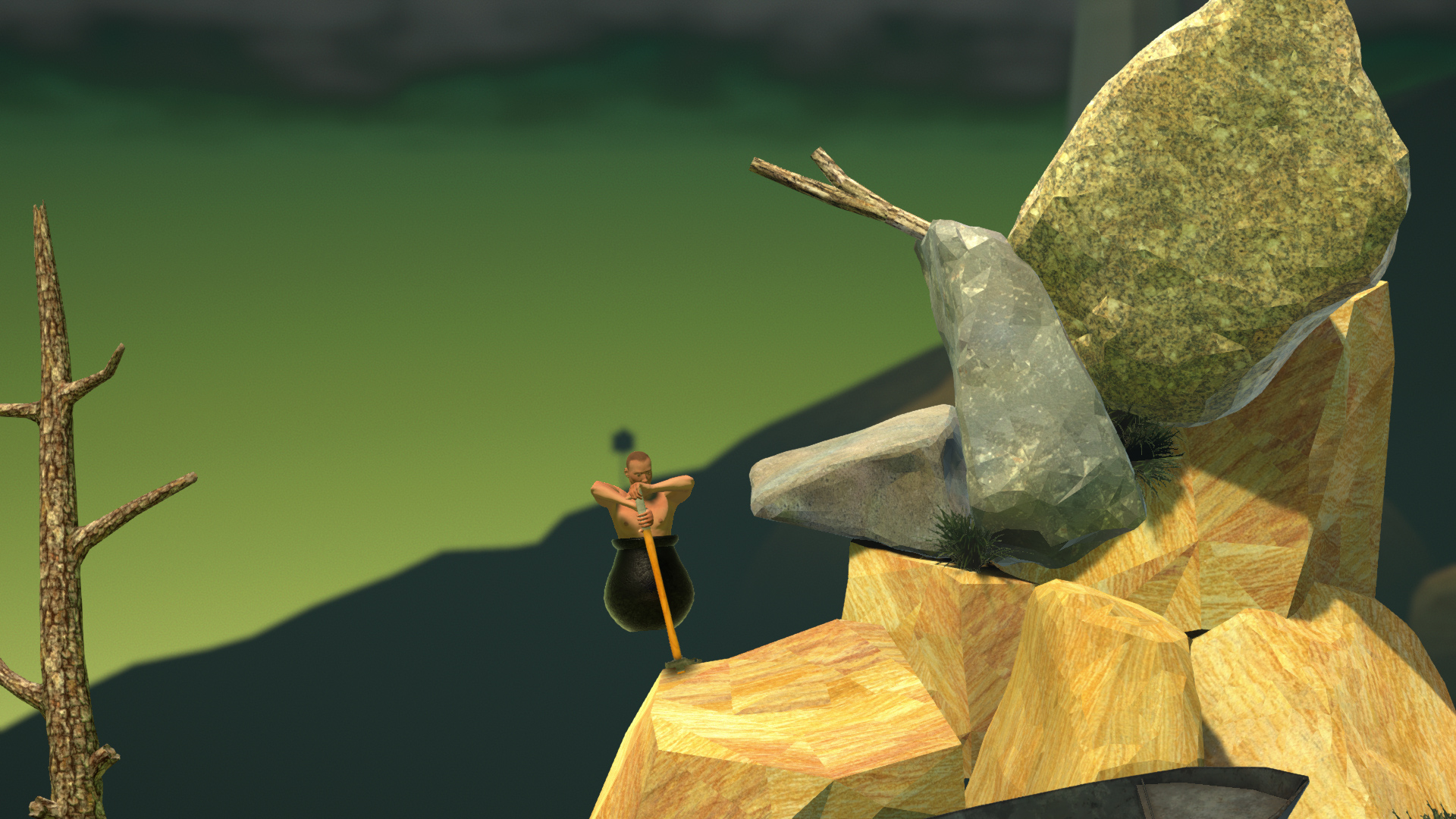 We recorded this episode after both Dave and Adam moved into new roles as Customer Education leaders. Between the previous episodes and this one, both co-hosts began building and leading new Customer Education teams.
We've started new stages of our journeys, which makes this a good time to reflect and to think about something that most Customer Education leaders will have to think about in their lives: starting over.
It's often said that "change is the constant" in technology. Overall, we've seen more new opportunities open up for Customer Education leaders in technology companies than ever before. Businesses are taking it more seriously as a lever for scale, and they're trying to find the right leaders for their teams.
For many of us, that means we'll start over many times in our careers.
Put yourself on the shelf: Listen and learn
When you're starting over in any new role, especially after you've gone from a more established program to a new one, you'll need to listen and learn before you start making broad changes or trying to implement your previous program wholesale. There's nothing worse than being a "know it all" and storming into a new organization.
When we talk about putting yourself on the shelf, what do we mean?
Set aside your ego. What worked before may not work here.
Actively listen and learn from your peers and leaders.
"Sit down. Be humble." – Kendrick Lamar
To combat any "know-it-all" tendencies, be willing to listen and learn when you start. In your 30/60/90 day plan, you'll have natural pressure to speak up and start "doing", but be intentional that you're in listen-and-learn mode.
"Listen and learn" is especially important if you are coming into an existing team to lead them. You'll be going on a journey together – back to forming (vs storming, norming, performing) – so before you start wildly changing everything, make sure to get a sense of the team's history, struggles, accomplishment, and what they value. And most importantly get to know your team on a personal level. Ask about their development and aspiration. Try taking a journalistic approach and learning about how they got to now.
Sometimes we feel the need to speak up to prove ourselves, or because we have imposter syndrome. If you're the only learning person at your org, or you've come in as a learning leader, people will look to you and respect your expertise, but you need to do it from a position of knowing the business — you build credibility by framing your work as a solution to business problems.
When you start to get quick wins and pitch the vision for the future, try framing it in the context of customer and stakeholder feedback.
Build allies and share your vision
Not everyone understands the value of Customer Education. When you first come into an organization, you'll often need to define what you're there to do. As you meet with others in your organization, you'll get a pretty clear sense of who "gets it," who doesn't, and who's willing to.
Hopefully your team members are natural allies, as well as your manager. But what about other managers? What about other departments?
Customer Success teams often have common cause with Customer Education. We're all invested in making customers successful and teaching them how to use our products.
Marketing and Customer Education can go hand in hand, too. We're all about educating the market at scale.
Customer Educators and Designers can be two peas in a pod. Designers can often understand instructional design approaches, especially when we use design thinking.
You may also have co-workers with backgrounds in education, or ed tech.
Ultimately, there are many people who will benefit from your work. Help support these teams and demonstrate how you'll be able to partner with them and make their jobs easier or more effective.
We'll also have opportunities to evangelize and share our vision. Do you know what your primary goal is as a Customer Education leader? Do you know where you want to go from here? Share it! After you have an understanding of your company's business needs with respect to Customer Education, we recommend that you clearly articulate your vision. You can do that in several ways:
Create a team charter that defines your "main thing" and what you prioritize
Create a "walking deck" that contains your vision
Collect feedback and quotes from your coworkers and customers around opportunities to increase education efforts.
Collect information about what your peers are doing in the market. What are peer companies or competitors doing to educate their customers?
You must deliver
When you're starting over, you may go from "running" in your old team to "crawling" in your new one. Thinking of this crawl-walk-run model, you'll often want to start by delivering some quick wins to help others see value in what you do.
It could be cleaning up your LMS. It could be doing a gap analysis of your education efforts. It could be freeing up your team to stop doing low-value activities. Through the lens of agile development, you could start with a short "sprint" to start making progress on these small things.
As a manager, this can feel conflicting. If you're a new manager who used to be an individual contributor, you may feel like you really need to learn the product deeply, or that you need to spend your time deeply developing content, but if you've been brought in you lead a team, it's usually the people and processes that need your help most. You have others around you who know the product more deeply, and your job is to help them.
If you'd like to hear more about Dave and Adam's journey of "Starting Over" and other tips for starting a new role in Customer Education, listen to this episode of CELab!